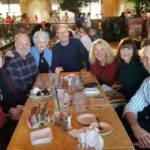 Featured in the Vahsholtz Cousins Newsletter
Download the current Vahsholtz Cousins Newsletter here:
---
Greetings from Northeastern Wisconsin!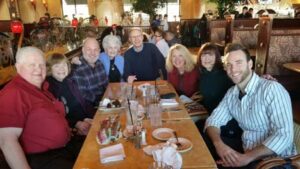 DON'T MISS THE MILWAUKEE COUSINS REUNION IN WISCONSIN JULY 12-15, 2018.
We are still working on choosing among the great things to do when you are here. There will be a Welcome and General Family Meeting Friday morning, July 13 in a Conference Room. There is a boat that offers a meal and a trip down part of the Milwaukee River and out into Lake Michigan. We've heard great things about this experience. Or perhaps a trip to Sprecker's Brewery. They not only brew beer, but also some really great sodas. One thing we particularly want to do is visit the old Heinrich "August" Vahsholz stone house located in Cedarburg. Hopefully, we'll be able to have a look inside as well. On Sunday morning there will be a Family Church Service and final gathering before check out at noon. We hope that service will be led by Lloyd Powless, who has done such a fine job at prior reunions. He is recovering from a ruptured aneurism and let's pray he'll be his usual self by then.
There are too many things to do! If there is something you would particularly like to do while you are here, please consider extending your visit! We expect to have plans firmed up soon and will provide more details in the Spring issue. If you have questions or suggestions, contact Barbara Patterson bpbkg@comcast.net or Gayle Walters at gwmedicalstaffing@hotmail.com
---
The Road from Zwilipp (p 33) tells of Heinrich "August" Vahsholz who served in the Kaiser's cavalry in 1866. He married Augusta Krueger in 1868 and they im- migrated to New York to join his parents and younger brother who'd come earlier.
In August, 1869, August and Augusta moved to Cedar- burg, Wisconsin. He was a stone mason and built "The Homestead" (right). When Augusta died in 1918, Heinrich moved in with his son, Johannes Carl, who lived next door. The original home had 50 acres of land behind the house.
We'll be meeting at the Radisson Hotel, 2303 North Mayfair Road in Wauwatosa. They've set aside 20 rooms for us. Make your reservations before June 12, 2018 either by calling the hotel directly or book at their web site: www.radisson.com/milwaukeewi_west 1. Select the dates for the event and then number of people 2. Under "More search options" select "rate type" 3. Select "Promotional Code" and enter "VFRB" 4. Select "Search" taking you to the V page, and "Book Now" In making phone reservations, call Radisson Hotel di- rectly at 414-257-3400 or their Worldwide reservation line 1-800-333-3333 and ask for the Group Name, Vahsholtz Family Reunion to get the special rate and ask for the total cost, including taxes, etc. Book now!
The group room rate is $105 per night, plus 15.1% taxes (seems high but is reasonable in Wisconsin for the month of July). Breakfast is not included but is available at the hotel restaurant or across the street at Denny's. There are other dining options at the nearby Mayfair Mall. ■
Special thanks, as always, to Bob and Marge Vahsholtz, Ruth Richter and all those who lovingly put this newsletter together twice each year.
More newsletter stories found in the pdf version, or in this section.
---
Vahsholtz Cousins is published twice yearly, spring and fall. Copies go out to some 260 Vahsholtz families. It is supported entirely by donations. Those who supply email addresses get full-color copies attached to an email as a PDF file, which they can read on-screen or print as they wish. Those having no email address get a black and white edition mailed to their last known address. "Snail mail" is the biggest cost item of the whole Vahsholtz publication enterprise, due to costs of printing and stamps. Your donations are appreciated, as are any additions or corrections you can make to our email list. Each mailing we send out, we get half-dozen email bounces or returned mail from those who have moved, passed on, or changed their address. Please let Marge know! mvahsholtz@gmail.com
And if you want to make a donation, contact Treasurer, Tony Vahsholtz avahsholtz@gmail.com or at his home address:
12419 S. Downing Way, Nampa, Idaho 83686. DEADLINE FOR ARTICLE AND CONTENT SUBMISSION FOR NEXT ISSUE: February 15th, 2017 ■