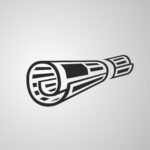 Featured in the Vahsholtz Cousins Newsletter
Download the current Vahsholtz Cousins Newsletter here:
---
Greetings from Northeastern Wisconsin!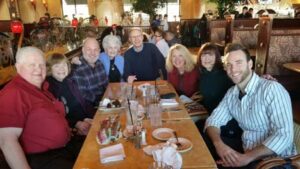 WE ARE STILL IN THE EARLY STAGES of planning for the 2018 Vahsholtz family reunion in Milwaukee. We are still working on what we are planning to do when you are here. There are some great things to do. There is a boat that offers a meal and a trip down part of the Milwaukee River and out into Lake Michigan. I have heard lots of great things about this experience. We were also thinking of a trip to Sprecker's Brewery. They not only brew beer, but also some really great sodas. Nothing is set in stone yet, so if there is something you would like to do while you are here, please don't hesitate to put in a request. We would be willing to accommodate your request if at all possible. Just send a message to sharon_powless@yahoo.com Thank you.
Also in the Spring 2017 issue:
Backyard Koi Ponds, By Wanda Hart
Granny's Christmas,By Ruth Richter
The Footstool, By Bob Vahsholtz
Special thanks, as always, to Bob and Marge Vahsholtz, Ruth Richter and all those who lovingly put this newsletter together twice each year.
---
Vahsholtz Cousins is published twice yearly, spring and fall. Copies go out to some 260 Vahsholtz families. It is supported entirely by donations. Those who supply email addresses get full-color copies attached to an email as a PDF file, which they can read on-screen or print as they wish. Those having no email address get a black and white edition mailed to their last known address. "Snail mail" is the biggest cost item of the whole Vahsholtz publication enterprise, due to costs of printing and stamps. Your donations are appreciated, as are any additions or corrections you can make to our email list. Each mailing we send out, we get half-dozen email bounces or returned mail from those who have moved, passed on, or changed their address. Please let Marge know! mvahsholtz@gmail.com
And if you want to make a donation, contact Treasurer, Tony Vahsholtz avahsholtz@gmail.com or at his home address:
12419 S. Downing Way, Nampa, Idaho 83686. DEADLINE FOR ARTICLE AND CONTENT SUBMISSION FOR NEXT ISSUE: February 15th, 2017 ■