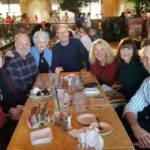 Featured in the Vahsholtz Cousins Newsletter
Click Here to Download the current Vahsholtz Cousins Newsletter
---
Greetings from Northeastern Wisconsin!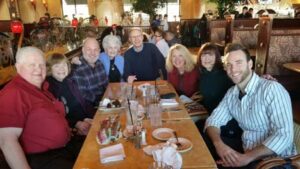 DON'T MISS THE MILWAUKEE COUSINS REUNION IN WISCONSIN JULY 12-15, 2018.
At the Idaho Cousins Reunion in 2016, Sharon and
Lloyd Powless agreed Wisconsin would host the 2018
Reunion. Doing so has proved to be quite a challenge,
due in part to Lloyd's health issues. Nevertheless, the
Vahsholtz families in that area have pulled together
and planned an event that looks like it will be a winner!
Yes, it will be quite a journey for many of you,
but so was Idaho, and remember how much fun we
had there! Make the trip if you can, and get your reservations
in soon! The following update was prepared
by several of your hosts. Your editors
HEY COUSINS, I'm looking forward to meeting all of you! I know that Sharon and Lloyd have been attending these reunions for years; but I've never had the chance before. Sharon, her sister Gayle and I, have had our DNA tests done. I thought it would be fun if others who have had DNA tests done to bring your information to the Reunion and we can compare our countries of origin and ancestors we all have in common. Having a cup of coffee with you, visiting and getting to know you is tops on my list for our reunion.
Barb (Walters) Patterson (Sharon and Gayle's Aunt)
I'LL BE GIVING AN OVERVIEW of the Wisconsin branch of the family. This will be a time to share stories and memories and make connections. We'll explore our shared history and get some background on places the Reunion Group will visit, such as the stone house built by my great-great-grandparents, Heinrich "August" and Augusta Vahsholz, on the family homestead in Cedarburg, Wisconsin. Zach Domach
More info on the upcoming reunion on the 2018 Reunion page, and in the 2018 Spring Newsletter!
---
The Road from Zwilipp (p 33) tells of Heinrich "August" Vahsholz who served in the Kaiser's cavalry in 1866. He married Augusta Krueger in 1868 and they im- migrated to New York to join his parents and younger brother who'd come earlier.
In August, 1869, August and Augusta moved to Cedar- burg, Wisconsin. He was a stone mason and built "The Homestead" (right). When Augusta died in 1918, Heinrich moved in with his son, Johannes Carl, who lived next door. The original home had 50 acres of land behind the house.
We'll be meeting at the Radisson Hotel, 2303 North Mayfair Road in Wauwatosa. They've set aside 20 rooms for us. Make your reservations before June 12, 2018 either by calling the hotel directly or book at their web site: www.radisson.com/milwaukeewi_west 1. Select the dates for the event and then number of people 2. Under "More search options" select "rate type" 3. Select "Promotional Code" and enter "VFRB" 4. Select "Search" taking you to the V page, and "Book Now" In making phone reservations, call Radisson Hotel di- rectly at 414-257-3400 or their Worldwide reservation line 1-800-333-3333 and ask for the Group Name, Vahsholtz Family Reunion to get the special rate and ask for the total cost, including taxes, etc. Book now!
The group room rate is $105 per night, plus 15.1% taxes (seems high but is reasonable in Wisconsin for the month of July). Breakfast is not included but is available at the hotel restaurant or across the street at Denny's. There are other dining options at the nearby Mayfair Mall. ■
Special thanks, as always, to Bob and Marge Vahsholtz, Ruth Richter and all those who lovingly put this newsletter together twice each year.
More newsletter stories found in the pdf version, or in this section.
---
Vahsholtz Cousins is published twice yearly, spring and fall. Copies go out to some 260 Vahsholtz families. It is supported entirely by donations. Those who supply email addresses get full-color copies attached to an email as a PDF file, which they can read on-screen or print as they wish. Those having no email address get a black and white edition mailed to their last known address. "Snail mail" is the biggest cost item of the whole Vahsholtz publication enterprise, due to costs of printing and stamps. Your donations are appreciated, as are any additions or corrections you can make to our email list. Each mailing we send out, we get half-dozen email bounces or returned mail from those who have moved, passed on, or changed their address. Please let Marge know! mvahsholtz@gmail.com
And if you want to make a donation, contact Treasurer, Tony Vahsholtz avahsholtz@gmail.com or at his home address:
12419 S. Downing Way, Nampa, Idaho 83686. ■